19.03.2019
"I PROMISED MYSELF TO STOP SLEEPING WITH THE CELL PHONE NEXT TO ME WHEN I TURNED SIXTY"
- Óskar Aevarsson has decided to step down as Fleet Manager of Samherji´s EU Fleet operations.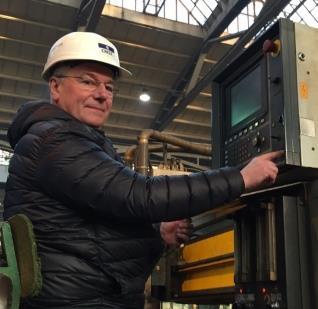 Óskar Aevarsson has cooperated with the Samherji cousins Thorsteinn Már and Kristján for over 30 years. They first met in Slippurinn in Njardvik and in May 1989 Óskar started working for Samherji as Chief Engineer on board Hjalteyrin EA310. He worked as Chief Engineer on board various Samherji vessels until 1997 when he started working in Grindavik. Óskar took charge over the operations of the company Fiskimjöl & Lysi in Grindavík, which was then owned by Samherji but later, and while Óskar was in charge of the operations, merged with Samherji. In 2006 Óskar moved with his family to Cuxhaven in Germany, where he became Manager of Samherji´s EU fleet operations. For the past 14 years Óskar has been manning the bridge and has supervised the building of new vessels at the same time as he has, day and night, been watching over the operations of Samherji's EU vessels.
"These years have been very good, and it has been a privilege to have had the opportunity to ......
Read more