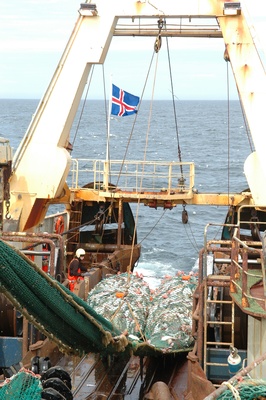 The quota system in Iceland

The total allowable catch (TAC) is set by the Minister of Fisheries and based on the recommendation from the Marine Research Institute (MRI)
All commercial fishing activities are subject to these quotas.
Fishing vessels are allocated a fixed quota share of the species subject to TAC. The combined quota share for all vessels amounts to 100% of each species.
The quotas were initially allocated on the basis of catch history prior to the institution of the quota system.
The quota share is multiplied by the TAC to give the quantity which each vessel is concerned during the fishing year in question. This is refered to as the vessel´s catch quota.
Permanent quota shares and annual catch quotas are divisible and transferable to other fishing vessels. The allocation of quotas is subject to a fishing fee.
Individual enterprises may not control more than the equivalent of 12% of the value of the total quotas allocated for all species, and 12% to 35% for individual species.