02.11.2017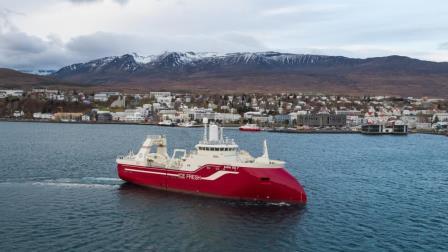 Björg EA 7 latest ship in Samherji's fleet arrived in Akureyri Tuesday October 31st. The ship which was built by the Cemre shipyard in Turkey, is 2,080 gross tons, 62.49 meters long and 13.54 meters wide. Björg EA is the third ship that Samherji receives this year, but the sister ships Kaldbakur EA 1 and Björgúlfur EA 312 arrived earlier in the year. The ships were designed by the engineering company Skipatækni and Bárður Hafsteinsson in cooperation with the owners. In the next weeks processing and cooling equipment will be installed on board the ship and it is expected to commence fishing in the beginning of year 2018. Guðmundur Freyr Gudmundsson is the captain of Björg EA.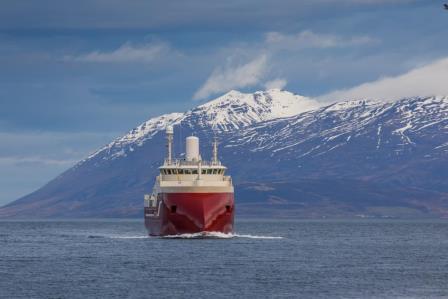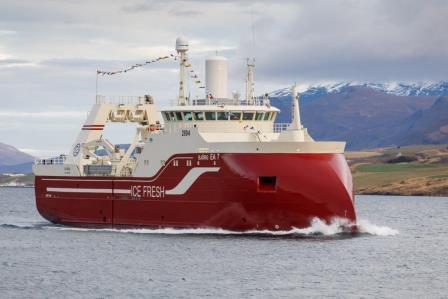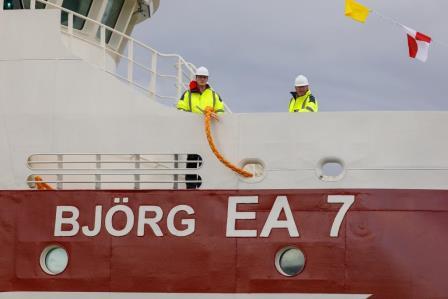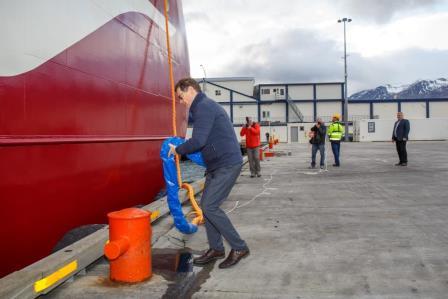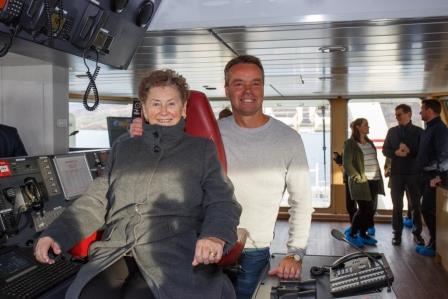 Björg Finnbogadóttir mother of Samherji´s CEO Thorsteinn Már Baldvinsson and the captain of Björg EA 7 Gudmundur Freyr Gudmundsson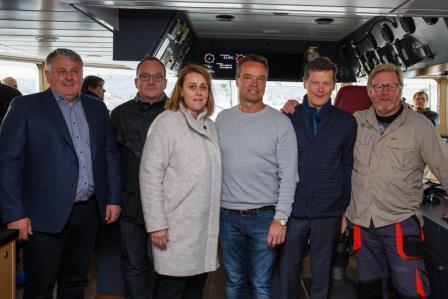 The Board and owners of Samherji. From left: Kristjan Vilhelmsson Board Member and MD of ships operations, Eirikur S Johannson Chairman of the Board, Sigrun Björk Jakobsdottir Board Member, Gudmundur Freyr Gudmundsson Captain of Björg EA 7, Thorsteinn Már Baldvinsson CEO of Samherji and Oskar Magnusson Board Member (was a crew member on the route home) The Board Member Helga Steinunn Gudmundsdottir is missing from the picture.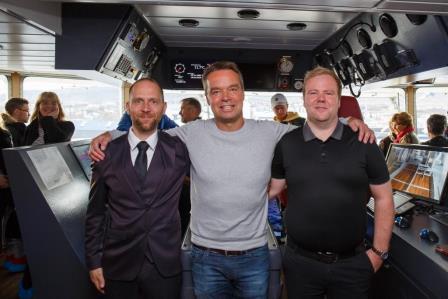 From left: Kjartan Vilbergsson Chief Engineer, Gudmundur Freyr Gudmundsson Captain, Arni R. Johannesson First Mate of Björg EA 7.