19.03.2019
"I PROMISED MYSELF TO STOP SLEEPING WITH THE CELL PHONE NEXT TO ME WHEN I TURNED SIXTY"
- Óskar Aevarsson has decided to step down as Fleet Manager of Samherji´s EU Fleet operations.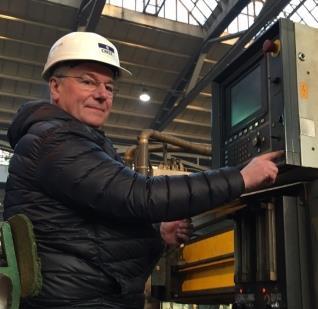 Óskar Aevarsson has cooperated with the Samherji cousins Thorsteinn Már and Kristján for over 30 years. They first met in Slippurinn in Njardvik and in May 1989 Óskar started working for Samherji as Chief Engineer on board Hjalteyrin EA310. He worked as Chief Engineer on board various Samherji vessels until 1997 when he started working in Grindavik. Óskar took charge over the operations of the company Fiskimjöl & Lysi in Grindavík, which was then owned by Samherji but later, and while Óskar was in charge of the operations, merged with Samherji. In 2006 Óskar moved with his family to Cuxhaven in Germany, where he became Manager of Samherji´s EU fleet operations. For the past 14 years Óskar has been manning the bridge and has supervised the building of new vessels at the same time as he has, day and night, been watching over the operations of Samherji's EU vessels.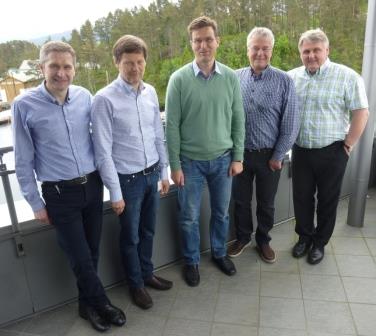 Coworkers for many years, from left: Graham Jones Lawyer, Þorsteinn Már Baldvinsson CEO of Samherji, Haraldur Grétarsson Director of DFFU, Óskar Ævarsson Fleet Manager of DFFU, Kristján Vilhelmsson Fleet Manager of  Samherji.
These years have been very good, and it has been a privilege to have had the opportunity to  take part in the "Samherji adventure". I have been working with the cousins almost from the beginning when they started operating Samherji and feel lucky to have been a part of this adventure with them, along with many other good people. This time has been very enjoyable but also very demanding and I had promised myself and my wife Andrea, who has always supported me 100% and given 100% flexibility and understanding for this challenging job, that WE would stop having to sleep with my cell phone next to me when I turned sixty.
Óskar is asked, "What happens now for the two of you, don´t you think your wife will get bored with you?" "No, I don't think so, I'm easy going and fun to be with," says Óskar laughing and adds, "but lets see, if I know the Samherji Cousins, they won´t be far away. 
Thorsteinn Már and Kristján extend their gratitude to Óskar for an exceptionally good collaboration over the years.
Otherhanges in Samherji´s EU Fleet Operations
DFFU, Samherji's subsidiary in Cuxhaven, which services the European operations of Samherji, is making the following personnel changes.
Two employees will take over the Fleet Management from Óskar Aevarsson, who has, as mentioned earlier, decided to resign 01.08.2019.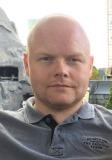 Pétur Thor Erlingsson has lived near Cuxhaven since 2016 and has been assisting the Fleet Manager for the past three years. Pétur is a Mechanic and an Electrician as well as having completed Mechanical and Operational Engineering from Reykjavik University.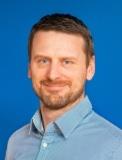 Gudmundur Óli Hilmisson has decided to move from Akureyri to Cuxhaven with his family. Guðmundur has been the Quality Manager for Samherji since 2015 but will work as Fleet Manager along with Petur Thor. Gudmundur Óli is a graduate in Fisheries Science from the University of Akureyri.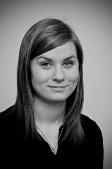 Elisabet Yr Sveinsdóttir started working for DFFU In September last year. Elísabet has a Business Administration degree from The Bifröst University and holds a master's degree in Management Accounting and Business Intelligence (MABI) from Reykjavik University.
Elísabet will lead the development and implementation of real-time data monitoring and analyzing.
Samherji welcomes Elísabet, Guðmundur Óli and Pétur and looks forward to working with them in the coming months.