Samherji has been involved in the seafood industry in Germany since the year 1995 when shares were bought in Deutsche Fishfang Union GmbH (DFFU) in Cuxhaven. The holding company of DFFU is Cuxhavener Reederei GmbH and another subsidiary in Germany is Icefresh GmbH.  
Deutsche Fischfang Union GmbH is the oldest fishing company in Germany and is in 100% ownership of Samherji. 
DFFU operates two trawlers Cuxhaven NC 100 and Berlin NC 105.
Managing Director -  Mr Haraldur Grétarsson
 
Contacts -see here
Address:
Deutsche Fischfang Union GmbH                
Bei der Alten Liebe 5
27472 Cuxhaven, Germany
tel +49 4721 707 900
fax +49 4721 707 929
Delivery address for goods:
Liefer adress für Ware:
Deutsche Fischfang-Union GmbH &Co.KG
Baudirektor Hahn Strasse 24 "Magazin"
27472 Cuxhaven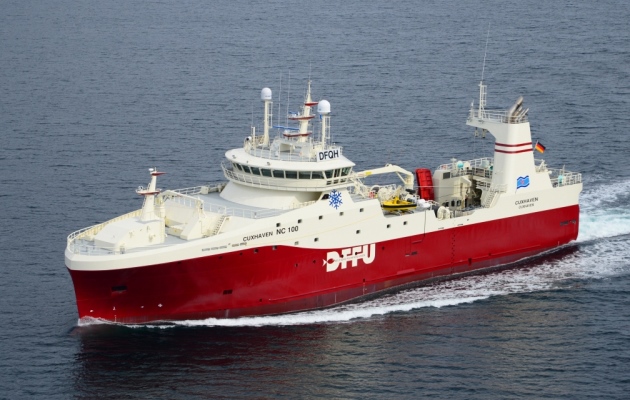 Cuxhaven NC 100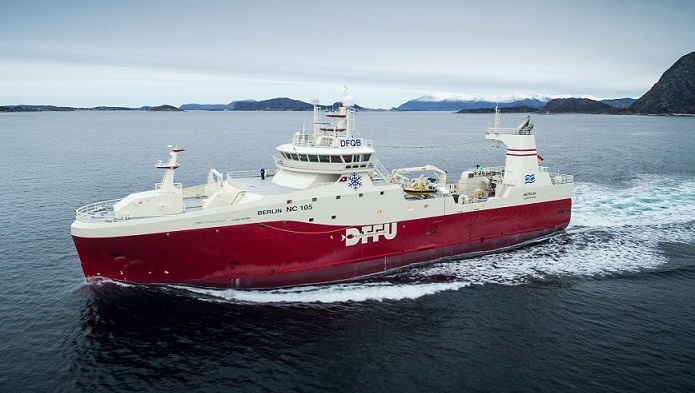 Berlin NC 105
 Icefresh GmbH  
A fresh Redfish and Catfish production plant founded in Cuxhaven 2004. The plant was moved to Frankfurt in April 2012.
Managing Director -
Mr. Sigmundur Andresson

Address:
Icefresh GmbH
Union-Brauerei-Strasse 4d
64521 Gross-Gerau
Deutschland