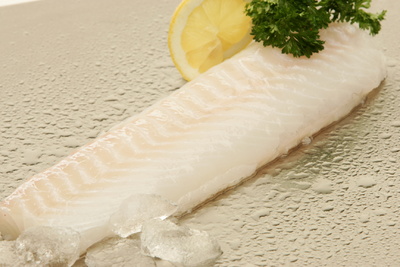 Samherji is involved in all stages of the value chain from fishing, farming and processing to export and sales.
The strong position of Samherji together with knowledge, experience and strong quota ownership in all species ensures that the company can minimize risks and ensure stability. All Samherji produce is sourced from sustainable fisheries, resulting in MSC approval alongside the MSC chain og custody accreditation.

Quality Policy
It is the quality policy of Samherji to be leading in its field and always to satisfay the customer's expectations. To fulfil this Samherji puts great emphasis on the highest of quality all the way from raw material to the end products for the consumer. Samherji Ltd operates in accordance with acknowledged regulations.
The company uses the best production technology available each time. Samherji Ltd uses HACCP quality system in its production divisions. Traceability of products from the catch area to the consumer is ensured. Employees of Samherji get the education and training needed to be happy and to be able to do their job in the best possible way so that both their expectations and the customer´s are the same.
Environmental Policy
It is the environmental policy of Samherji that the company is in peace with its environment. Samherji utilises the marine resources with respect and in a sustainable way and in accordance with acknowledged regulations. The company emphasizes utilizing natural resources in a best possible way. Waste from ships and production is put to minimum and always disposed in accordance with acknowledged regulations.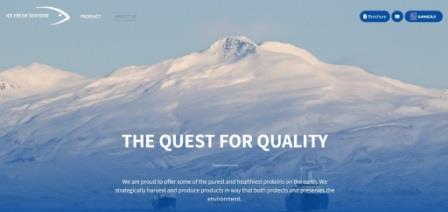 If you are interested in any of our products please don't hesitate to contact our sales company Ice Fresh Seafood and click here for our latest brochure.
As a part of the environment policy Samherji was funding a special project, studying and monitoring the Strytan hydrothermal vents ecosystem. Dr Ólafur Ragnar Grímsson, former President of Iceland, was the protector of this research project. Further information on Strytan webpage here and on Vistey webpage here.
Promotion videos:
THE QUEST FOR QUALITY - Passion for fish products
THE QUEST FOR QUALITY - From Catch to table 
THE QUEST FOR QUALITY – High tech fish processing
THE QUEST FOR QUALITY - Arctic Char
Pride of Iceland is a joint marketing program for seafood from Iceland and owned by Fisheries Iceland. The goal of the project is to educate consumers about what makes Icelandic fish such as high-quality product. More information on www.prideoficeland.com