Samherji was founded in Akureyri, Iceland in 1983 by three cousins who grew up around seafood. Using a lifetime´s knowledge and experience, they created a company with a strong focus on high quality raw ingredients. Continual smart investments in company infrastructure as well as external prospects has cemented the Samherji brand as a globally recognised seal of quality.
Below are some highlights from the history of Samherji hf. since the founding of the company in 1972.


In 2007
Baldvin Þorsteinsson EA is sold to DFFU and called Odra NC. Oddeyrin EA (the third) joins the fleet. Enlarged and refurbished head office is formally inducted in Akureyri Iceland.


One of the largest ships in the Icelandic fleet Engey RE is bought in March and later named Kristina. Soon after or around mid year, Samherji hf. purchases the overseas operations of Sjólaskip hf. and its associated companies. These companies, now under the name Katla Seafood, are operating 6 factory ships and two service ships under Mauritanian and Moroccan jurisdiction. The headquarters are in Iceland but operating base is in Las Palmas, Canary Islands. This purchase is the largest investment project that Samherji has undertaken and has the effect that the overseas operations of Samherji hf. are around 70% of the turnover. 
Sæsilfur a daughter company of Oddeyri ehf. (Fish farming operations) merges with Samherji.  A new sales company Ice Fresh Seafood is established for Samherji, reinforcing emphasis on sales activities and increased and improved service, both for suppliers and customers. Anders EA 510 is bought from Atlantex in Poland.(sold again in April 2008) Samherji´s subsidiary Kaldbakur buys 6,24 % of the total shares in REM Offshore ASA in Norway. Rem Offshore ASA is an owner and operator of modern and large offshore service vessels operating in the North Sea, Gulf of Mexico, India and Brazil. According to Statistics Iceland Vilhelm Þorsteinsson EA 11 brought the most value ashore in the year 2007 1.370 m ISK and the most catch almost 64.000 tons, of the whole Icelandic fleet.

In 2006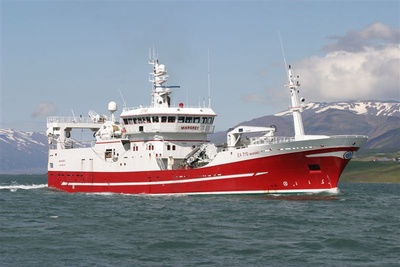 Sæsilfur, Samherji´s fish farming company in Mjóifjörður, announced plans to reduce it's salmon farming at sea in the next semesters and aimed at withdrawing from all production in the year 2008. This plan was later scaled down when the Icelandic Government took certain actions to assist fish farming.  UK Fisheries which is in 50/50 ownership of Samherji´s subsidiary Onward Fishing Co., and Parlevliet Van Der Plas in The Nederlands, purchased the Fishing Company J. Marr in Great Britain. A fire broke out in the trawler Akureyrin EA 110, sadly with the loss of two men. Serene, a ship especially equipped for pelagic fishing, was bought and named Margrét EA710. Norðanflug ehf, an air cargo company with service route between Akureyri and Europe, was formed. The three founding partners were Samherji hf, Hf. Eimskipafélag Íslands and SAGA Investment ehf.

In 2005
A fire broke out in Samherji´s fishmeal plant in Grindavík but workers were not in danger.  The building suffered considerable damage but a part of the machinery was undamaged.  The fishmeal factory was later in the year sold to Síldarvinnslan in Neskaupstaður.  An education program for the employees of Samherji was started, aimed at encouraging continuous education and retraining. Samherji was taken off the ICEX Main List at the end of July since the company did no longer fulfil the listing requirements.  A few of the largest shareholders e.g. Kristján Vilhelmsson, Þorsteinn Már Baldvinsson, Fjárfestingarfélagið Fjörður ehf., Bliki ehf., Tryggingamiðstöðin hf., F-15 sf., Finnbogi A. Baldvinsson reached an agreement on the management and operations of Samherji hf.  The fish factory in Stödvarfjordur was closed in the autumn.  The ship Oddeyrin EA was sold. Samherji won the Icelandic Fisheries Award 2005 in the category Outstanding Icelandic Processor. 

In 2004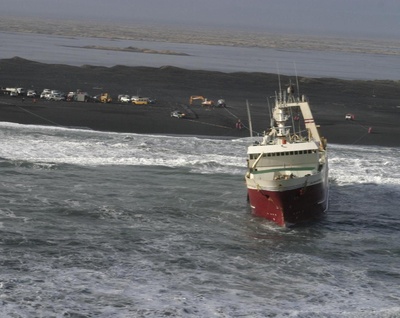 Samherji took into use software solutions from SAP.  In the beginning of March the ship Baldvin Þorsteinsson EA 10 stranded in Skálarfjara on the South coast of Iceland but the crew of 16 men were rescued safely ashore.  After massive rescue operations for nine days the ship was towed safely back afloat.  Samherji hf. and Vísir hf. entered into collaboration in fishing, processing, shipping, development and sales of seafood products. Hríseyjan EA og Seley SU were sold.  Samherji sold it's share in Hraðfrystistöð Þórshafnar. Samherji´s board agreed to buy 65% share in the German fishery CR Cuxhaven Reederei GmbH. in which Samherji already owned 35%.  The board also agreed a purchase by the subsidiary Onward Fishing Company Ltd. of a 50% share in Boyd Line Ltd in Hull. Samherji sold it's share in Kaldbakur Investment Company. The board of Samherji Ltd agreed to take part in an issue of new shares in the German company FAB GmbH.  A new fresh fish processing plant, Icefresh GmbH was established in Cuxhaven.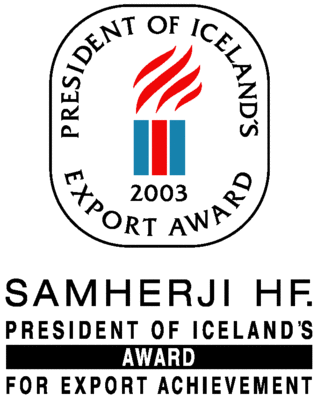 In 2003 Samherji hf. purchased a share in the Norwegian fishing and aquaculture company Fjord Seafood ASA, one of the world's largest enterprises in its field of operation.  The two companies entered into a comprehensive contract of co-operation, comprising, for example, their joint activities in aquaculture and the sale of marine products.  Samherji hf. is rewarded The president of Iceland´s award for export achievement.  The President of Iceland´s award is granted for a remarkable contribution to reinforcement of export trade and procure of foreign currency for the Icelandic Nation.  Sildarvinnslan hf and SR-mjol hf. merge and Thorsteinn Mar Baldvinsson Director of Samherji is elected Chairman of the board of Sildarvinnslan. Samherji celebrates it´s 20th anniversary and invites all employees and well-wishers of the company to a reception.  Thorsteinn EA is sold in the autumn.  Samherji and Framherji buy shares in the cold store company Bergfrost in the Faroe Islands.  All shares in Fjord Seafood ASA are sold. 
In 2002 Samherji increased its ownership share in the company Síldarvinnslan in Neskaupstaður. Stock was purchased in SR-mjöl and subsequently Finnbogi Jónsson and Kristján Vilhelmsson were elected co-directors of the company. Samherji also bought shares in Kaldbakur Investment Company hf. Samherji's first vessel, Akureyrin EA was sold to Onward Fishing Company after a prosperous and successful career with the company. The ship was replaced by Sléttbakur EA which was renamed Akureyrin EA. The vessel Kambaröst was sold during the year. In December, the trawler Baldvin Þorsteinsson EA returned from Latvia, after significant alterations and lengthening.

In 2001 shares in Samherji hf. were registered electronically at the Icelandic Securities Depository. Investments in aquaculture continued with the purchase of shares in Silfurstjarnan in Öxarfjörður and an increase in the company's ownership in Sæsilfur and Íslandslax. Furthermore, Samherji hf. provided share capital in the chicken producer Íslandsfugl in Dalvík in the form of unused premises. Sæblikinn ehf. was founded, owned equally by Samherji and Síldarvinnslan, to take charge of sales of the companies' pelagic products. Caviar production which had been carried out at Strýta was transferred to Hussmann & Hahn. At the end of the year the trawler Baldvin Þorsteinsson EA was sold to DFFU and named Baldvin NC. The company also purchased Hannover NC (previously Guðbjörg ÍS). The vessel was named Baldvin Þorsteinsson EA. Subsequently the ship was sent to Latvia for lengthening. 

In 2000 Þorsteinn Vilhelmsson resigned as a co-director and sold his stock in the company. The company Friðþjófur in Eskifjörður was closed and the ownership share in Hraðfrystistöð Þórshafnar was increased. Samherji hf. merged with BGB Snæfell in Dalvík which owned six vessels and fish processing plants in Dalvík, Stöðvarfjörður and Hrísey. Two of the ships were sold immediately. Company stock was increased to ISK 1,660,000,000. The multiple fishing vessel Vilhelm Þorsteinsson EA was added to the fleet. The aim was set for aquaculture with investments during the year in Íslandslax in Grindavík, Sæsilfur in Mjóifjörður and Víkurlax in Eyjafjörður. Considerable alterations were carried out in Strýta shrimp processing plant as well as improvements of the facilities at F & L in Grindavík. FAB GmbH was founded as the parent company of DFFU and Hussmann and Hahn. Samherji sold its stock in Samherji GmbH and acquired a 35% share in FAB GmbH.

In 1999 the shrimp processing plant in Dalvík was closed and the personnel facility at Strýta was greatly improved by the building of new premises. The long-awaited dredging of the harbour in Grindavík benefited the company. Measures were taken to improve the landing and raw materials  facilities at F. & L. Samherji purchased stock in Kaldbakur, but withdrew from the operation of Úthafssjávarfang whose performance had been unsatisfactory.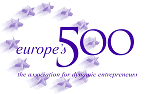 In 1998 Samherji purchased close to 50% of the stock of Rif ehf. in Hrísey which operates the shrimp boat Svanur EA. The company also bought shares in Fiskeldi Eyjafjarðar. During the year, Samherji was nominated as one of Europe's 500 most forward-looking companies.
In 1997 the entire operation of  Samherji hf. and its subsidiaries in Iceland was combined into a new limited company which was named Samherji hf. At the same time the company purchased 98% of the shares in Fiskimjöl og Lýsi hf. in Grindavík. In March a page was turned in the history of Samherji hf. when it was decided to convert the enterprise into a public limited company whose shares were registered on the Iceland Stock Exchange. At the end of the year, Friðþjófur hf. and Fiskimjöl and Lýsi hf. merged with Samherji hf. Co-operation was initiated with Síldarvinnslan and SR-mjöl, by the foundation of Úthafssjávarfang, in relation to marketing operations in the U.S.

In 1996 Friðþjófur hf. in Eskifjörður was purchased. The company operates Sæljónið SU and a fish processing facility.  The sales company Seagold Ltd. was established in co-operation with Gústaf Baldvinsson in order to take charge of sales of Samherji's frozen-at-sea products. Samherji bought the British enterprise Onward Fishing Company Ltd. At the end of the year Hrönn hf. which operated one of Iceland's largest freezer trawlers, Guðbjörg ÍS, merged with Samherji hf.

In 1995 the trawler Þorsteinn EA was bought (previously Helga II RE) marking the beginning of Samherji's participation in the catching and processing of pelagic fish. Stock owned by Dalvík municipality in the company Söltunarfélag Dalvíkur was also purchased. Samherji GmbH was founded and bought a share of 49.5% in Deutsche Fishfang Union GmbH in Germany.

In 1994 Framherji aps. was founded in the Faeroes with 30% ownership by Samherji. The company operates the vessel Akraberg.

In 1993 Samherji founded the company Strýta hf. together with Landsbanki Íslands and KEA Co-operative in Akureyri after the liquidation of K. Jónsson & Co hf.  Strýta is a food preservation, shrimp processing and packaging plant.



In 1992 the company's first new-built trawler, Baldvin Þorsteinsson EA, began fishing operations.

In 1990 Samherji hf. bought majority stock in Söltunarfélag Dalvíkur hf.  In the same year  Samherji hf. purchased the entire stock of Hvaleyri hf. and the companies merged.

In 1986 Samherji hf. became involved in shrimp fisheries when the company took part in the foundation of Oddeyri hf. for the purpose of buying and operating a vessel of the same name.

In 1985 Samherji hf. participated in the foundation of the company Hvaleyri hf. in Hafnarfjörður. This company bought the assets of the municipal fisheries company, Bæjarútgerð Hafnarfjarðar, which owned two trawlers and a freezing plant.  

In 1983 the cousins Kristján Vilhelmsson, Þorsteinn Már Baldvinsson and Þorsteinn Vilhelmsson purchased nearly all of the stock in Samherji hf.  They moved the domicile of the company to Akureyri and converted its trawler Guðsteinn GK into a freezer trawler which was named Akureyrin EA.
In 1972 Samherji hf. was founded in Grindavík.