Samherji's Human Resources Strategy
The management of Samherji is well aware that the successful operation of the company depends to a great extent on the knowledge and ambition of the company's staff. For this reason, the company works towards the development of individual competence and encourages its staff to harness their own interest and initiative for personal development and progress.
Samherji bases its operation and human resources strategy on the three following main points, as well as emphasising equality, continuous education, re-education and matters relating to quality, safety and the environment.

Samherji makes an effort to recruit and maintain in its employment excellent staff and support them in their work.
To stimulate Samherji's growth and profitability, the company emphasises pleasant and enjoyable working conditions, job satisfaction and an attractive working environment.
It is the belief of Samherji's management that the key to the successful operation of the company is its staff, their ambition and loyalty


Equal opportunities

Samherji Ísland ehf. has received an equal pay certification confirming that the company meets the requirements of the Equal Pay Standard ÍST: 85 2012 and the requirements of Act no. 10/2008 on equal status and equal rights for women and men. Equal pay certificate here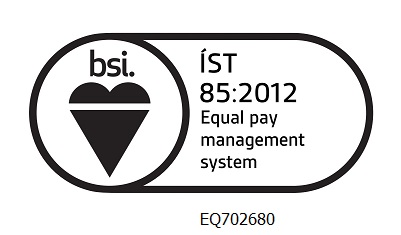 Samherji's human resources strategy emphasises gender equality. Each staff member is valued according to his or her deserts, both when recruited and when transferred between positions within the company. Gender discrimination is strictly forbidden and gender classification of particular jobs is to be avoided, as far as possible.

Those who design and publish advertisements for Samherji must ensure that these are not disrespectful of either gender, nor violate in any respect the equal position and rights of the genders.

Equally valuable and comparable work must always yield equal pay and offer the same conditions and benefits. Both genders are to have equal access to vocational education and training.
Sexual harassment, bullying and racial prejudice will not be tolerated within Samherji and it is the policy of the company to abolish such discrimination wherever it is in evidence.
Family and health
Samherji wishes to support its staff in their responsible roles within the family and in the event of personal misfortunes and major upheavals in the family situation. Samherji encourages and supports the company's employees with regard to regular physical recreation which stimulates good health and well-being.
Samherji's Staff School
An important awakening has occurred in Icelandic society in recent times with regard to the importance of continuous education. During the past few years, Samherji has invited company employees to attend diverse courses which have been useful both in work and recreation
Samherji's Staff School was established with the aim of supporting and encouraging continuous education and re-training within the company.
Introduction and education of new recruits
Samherji makes an effort to introduce the company and the main aspects of their work to new employees thus enabling them to deal successfully with their tasks as soon as possible, gain a positive perception of the company, get to know their colleagues and learn about their rights and duties.
End of career
It is Samherji's strategy that employees should end their careers at the company in a positive frame of mind. An effort is made to arrange an end of work interview with all those who leave the company. The dismissal of an employee must be based on material reasons and in case of alleged misdemeanour at work, a company director must issue an admonition and ensure that the employee has the opportunity to express him/herself with regard to the matter, unless the misdemeanour is of such a serious nature as to justify immediate dismissal.  It is general company policy that employees retire from work at the end of the month in which they become 67 years of age.
Work facilities and safety issues
It is Samherji's policy that all work facilities must fulfil modern standards and adhere to law and regulations on safety and work conditions. A special effort is made to familiarise staff with the importance of safety and staff members are, at the same time, urged to comply with requirements placed upon them with regard to safety and careful work procedures.